The days where women were either the side-kicks, or portrayed stereo-typically in the central role, have since disappeared. It seems the television industry has finally caught up to the fact that showing strong, realistic women shouldn't be something to shy away from. It sells. It attracts an audience that will stick around, if you treat them right.
There's still a long way to go before television will be naturally inclusive, but we're getting there.
If you're craving a new female led TV show to dive into, or simply want to rejoice in some of the greats that are out there, here's a list of 14 of SeriesFuse's favourites (in no particular order).
Jessica Jones
With Krysten Ritter taking the lead role as Jessica Jones, alongside co-star Rachael Taylor, this Marvel series shows what a female protagonist really looks like. Jessica Jones kicks-ass, but she's also an extremely complex and flawed character who audiences can actually relate to.
Jessica Jones also takes the title of a female led TV show to another level, as all episodes were directed by women.
Scandal
We sadly said goodbye to Scandal in April 2018, but what Kerry Washington gave us through Olivia Pope won't be forgotten.
She taught us how to be a gladiator in a suit, how to stand for nothing short of what you deserve and how to be the boss of everything you do.
The Handmaids Tale
In this chilling dystopia where the power has been taken away from women, the sense of female empowerment has never seemed stronger. With every move her character makes, Elisabeth Moss has us all championing June to tear down the patriarchy man by man.
Big Little Lies
Big Little Lies was undoubtedly one of the biggest shows of 2017. With Series 2 coming to us in 2019, it's sure to sweep us off our feet all over again.
Starring Nicole Kidman, Reese Witherspoon, Laura Dern, Shailene Woodley and Zoë Kravitz, Big Little Lies is everything you need in a female led TV series.
Orange is the New Black
Orange is the New Black has one of the most diverse casts on television. Although the story begins with Piper Chapman (Taylor Schilling), we're soon introduced to an array of unique women. With Orange is the New Black, there's truly a character who represents every size, shape, age, race, sexuality, gender and personality imaginable.
Orphan Black
Led by the powerhouse that is Tatiana Maslany (who plays 90% of the female characters on the show), Orphan Black is unlike no other.
It teaches us the importance of acceptance, identity and the power of family and friendship. With every clone or 'sestra' that we're introduced to comes another incredible character for us to attach ourselves to.
The Crown
If we're highlighting leading ladies, how can we not mention The Queen? Claire Foye completely owns this role and takes us all on the fascinating journey of Queen Elizabeth's life.
Gilmore Girls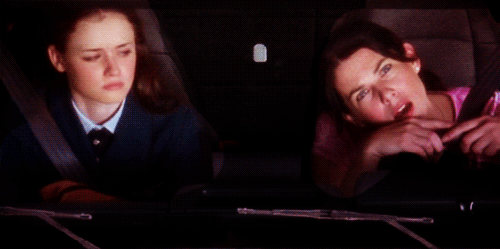 "If you're out on the road, feeling lonely and so cold.."
Gilmore Girls is the go-to show if you simply want to feel good. The series centres around mother and daughter duo, Lorelai and Rory, who have a far from typical dynamic that you can't help but adore.
Killing Eve
Starring one of the most talented actors on the planet, Sandra Oh (who is now Emmy nominated for the role), Killing Eve takes us on a captivating game of cat and mouse.
Sandra Oh and Jodie Cormer, the leading ladies of the series, both have audiences hooked with their characters crazy dynamic and electrifying chemistry.
Jane the Virgin
Jane the Virgin isn't just one of the best female led TV shows, it's also one of the best for diversity. The predominantly Latina cast proves what's missing on our screens and brings us a family we rarely get to see. But that's not what makes Jane the Virgin great.
We have Jane's (Gina Rodriquez) complex but beautifully developed friendship with Petra (Yael Grobglas), Petra's beautiful relationship with J.R (Rosario Dawson), the Villanueva family who never fail to surprise us, along with perfectly explored issues that audiences can relate to – except those that are straight out of a telenovela.
One Day at a Time
One Day at a Time focuses on a Cuban-American family with 3 women at the forefront. We have Penelope, a single parent suffering from PTSD. Elena, the teen daughter who speaks out against injustice and provides positive queer representation. Then last but not least Lydia, the core of the family who keeps us in hysterics thanks to the legend that is Rita Moreno.
Supergirl
Female superhero shows are slowly becoming more common, and Supergirl is definitely a fan favourite. Supergirl proves that strength and empowerment doesn't just come from powers. It comes from sacrifice, friendship, self-worth and intellect which every female in the show embodies.
How to Get Away With Murder
Two words: Viola Davis.
Every Shondaland show features a strong woman in the lead role, and How to Get Away With Murder is no exception. Annalise Keating blurs the line between being good and bad. She's far from perfect, but you can't help but love her for it.
Parks and Recreation
Last but not least, we have Leslie Knope. Amy Poehler provided us with endless entertainment by taking the leading role in this NBC sitcom. If you've never taken life advice from Leslie, start now and never look back.
So there you have it! These 14 female led TV shows are all unique in their own ways, but are bonded together through the strong women that drive them forward.
Which female led TV show is your favourite? Leave a comment below!